ANNOUNCEMENTS
Please be working on memorizing your lines. The goal is to be off book by the time we start running scenes so that you can focus on characterization, choreography, and blocking. This is very hard to do with a script in your hand, so do yourself a favor and be memorized as early as possible!
• SCHEDULE A DIRECTOR 1 ON 1 – Need help with characterization? Want to delve deeper into the show? Schedule a quick meeting with the director!
• Request GroupMe Access – If you need access to the production GroupMe.
• CONTACT FORM – If you have further questions or comments that cannot be addressed in the GroupMe or in person.
• BIO SUBMISSION FORM – This will be active once the Bio Submission deadline is announced.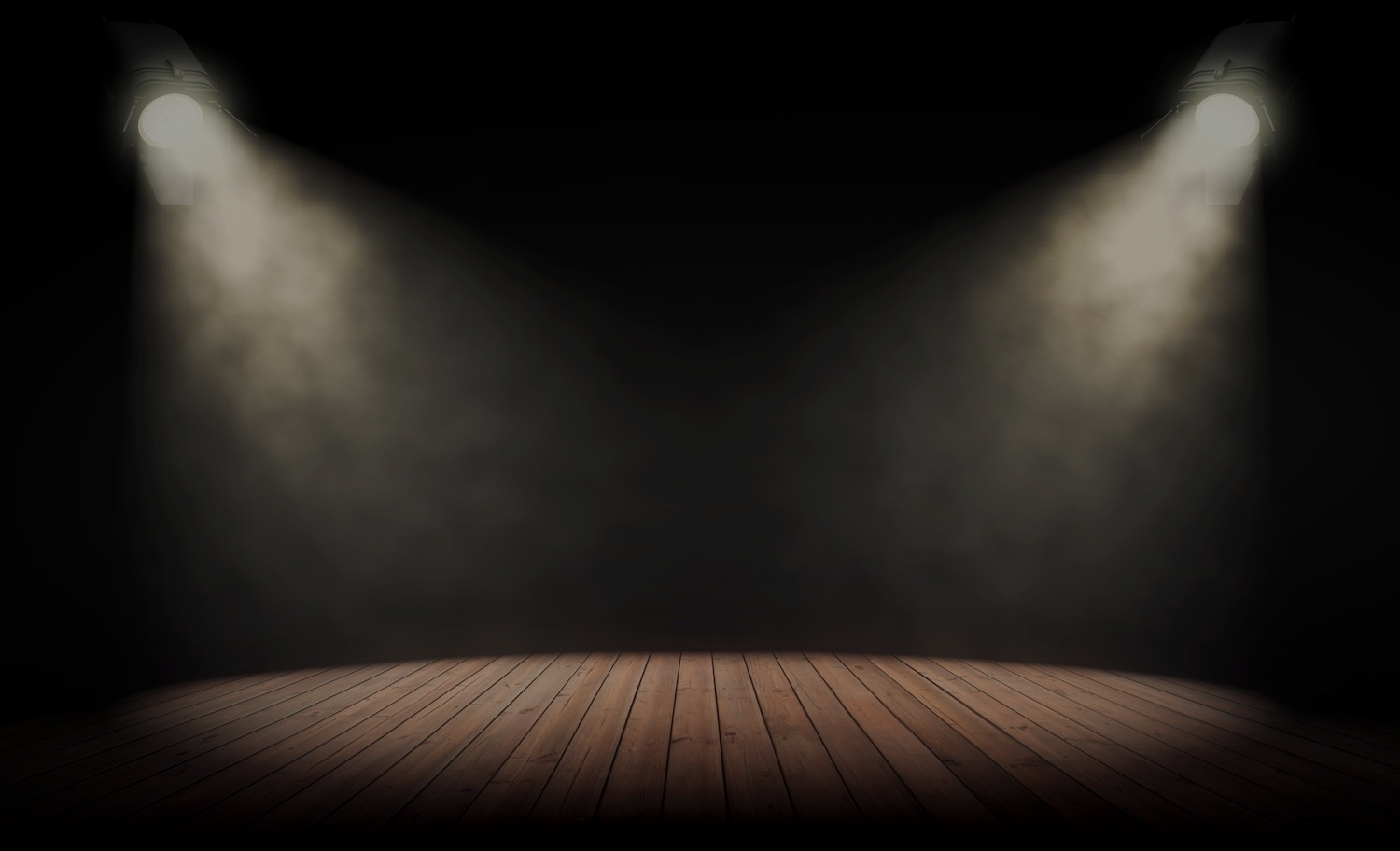 DIRECTORS
MR. CASEY MCCORD & MS. KYLIE VISOCSKY
MUSIC DIRECTION
MR. BRIAN J. WHITE
TECHNICAL DIRECTION
MR. J. PATRICK INLOW
CHOREOGRAPHY
AUBRIANNA ANDERSON
ASST. CHOREOGRAPHY
TONI HUDALLA
PRODUCTION STAGE MANAGER
MS. KYLIE VISOCSKY
STAGE MANAGER
QUINCY MACK
ASSISTANT STAGE MANAGERS
LORELEI SCHNEIDER, SAVANNAH STERMER
STAGE CREW
CONNER O'SULLIVAN, LEGACY TAYLOR, KYLE HICKS, GARRETT SCHMITZ
MASTER CARPENTER
PHILIP SHEEHAN
ASSISTANT SCENIC DESIGN
EVAN JOHNSON
SCENIC CREW
LIBBY HALE, JOAN SNELL, DEONNA WOODS
COSTUME DESIGN
MRS. JONNIE BRICE
ASSISTANT COSTUME DESIGN
PAIGE TAYLOR
COSTUME APPRENTICE
ELLA MINNICH
LIGHTING/PROJECTION DESIGN
CAM BURNS
ASST. LIGHTING/PROJECTION DESIGN/MASTER ELECTRICIAN/FOLLOW SPOT COORDINATOR/OPERATOR
SAM MEYER
LIGHTING/PROJECTION APPRENTICE
EMILY PRUITT
LIGHTING CREW/FOLLOW SPOT OPERATOR
TOMMY TWITCHELL
SOUND DESIGN
KATHRYN LEGER
SOUND APPRENTICE
KYLIE BREEDLOVE
SOUND CREW
TRISTAN WOLTERS, MAXWELL MATOUSEK
MAKE-UP DESIGN
GRACIE HOUSTON
HAIR/MAKE-UP CREW
CALEB HARPELL, ANEKA BLANC, CARLEY JACOBSON
PUBLIC RELATIONS MANAGER
ELIZABETH SANDERS
PUBLIC RELATIONS TEAM
NATALIE RIGGS, CAMERON RICE
BILLY FLYNN
FRANCIS SHEEHAN
MATRON "MAMA" MORTON
ALYSSA WIEGERS
AMOS HART
CHRISTOPHER VAUGHN
MARY SUNSHINE
TONI HUDALLA
ENSEMBLE MEMBER #1
COLE REILLY
ENSEMBLE MEMBER #2
MARTAYAH MITCHELL
ENSEMBLE MEMBER #3
AUBRI ANDERSON
ENSEMBLE MEMBER #4/ JUROR 1
HAILEY SHORE
ENSEMBLE MEMBER #5/7
ELLA WHITMAN
ENSEMBLE MEMBER #9
KOLTON BROWN
ENSEMBLE MEMBER #10
TRISTA ADAMS
ENSEMBLE MEMBER #11
GABI LOSSA
ENSEMBLE MEMBER #12
CAMDEN VOSS
GO-TO-HELL KITTY
LILY WATERS
FRED CASELY
JOEY DISCAVAGE
REPORTER/THIRD REPORTER
LEXI PERRY
REPORTERS
MAX DAMETZ, CAILEY-MARIE JOYNER, ANNE STRUKEL, KEIALANI BAKER, JULIA NAUMAN, TIMOTHY NEAL, KYLEE DOMINICK, TRISTA ADAMS, ALAYNA PARVIN